Meet Our "Influencer of the Week," Dan King!
|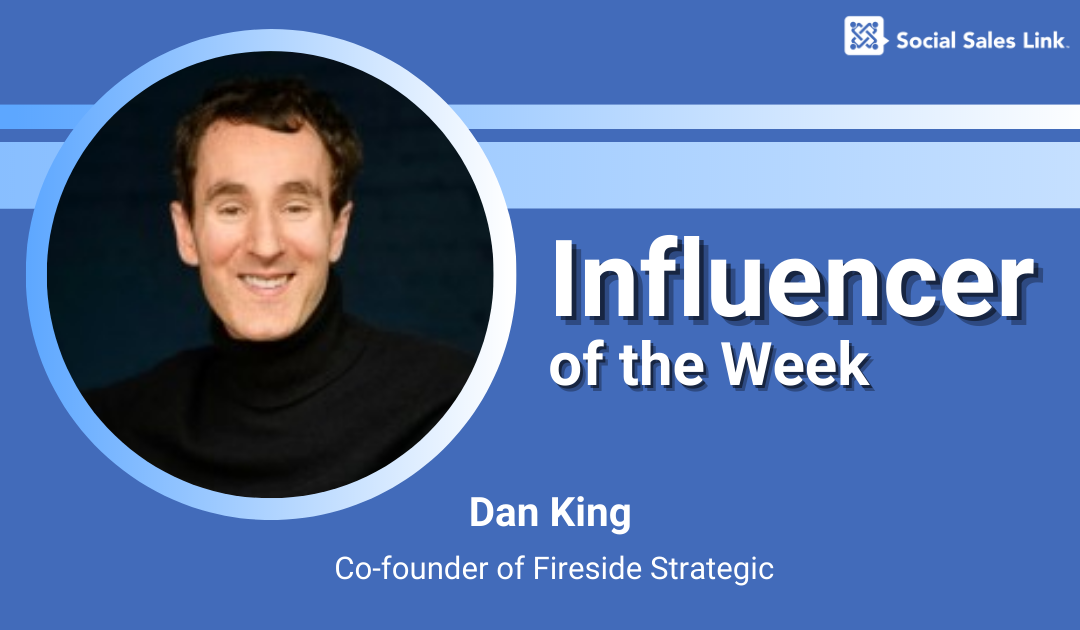 Dan King, Co-founder of Fireside Strategic
Nominated by: Brynne Tillman
Dan is a co-founder of Fireside Strategic. Fireside helps companies led by highly creative CEOs rein in their multi-faceted imaginations and determine the company's highest growth opportunity and focus on it. Previously, Dan was in business law and advised one of the Sharks on the Shark Tank TV show. He built two companies before Fireside, failing at one and selling the second.
Connect with Dan on LinkedIn, or through his website.
Dan's Insights

If you're selling something and over and over again, you're getting a no, odds are you're not using the customer's language to describe what you're selling – you're using yours. Ask prospective buyers to do quick market research calls with you… don't call them sales calls. Ask them deep questions to unearth what they really want like "If I were to give you an hour of free consulting, what would you want from it?" or "What do you lie in bed at night thinking about?" Odds are you'll feel a little afraid of offending people. But bond with people first and ask these questions despite your fear. People will open up to you if you do this properly. Now, take notes. Word for word. And use their language when you're next selling.