Meet Our "Influencer of the Week," Garrett Brown!
|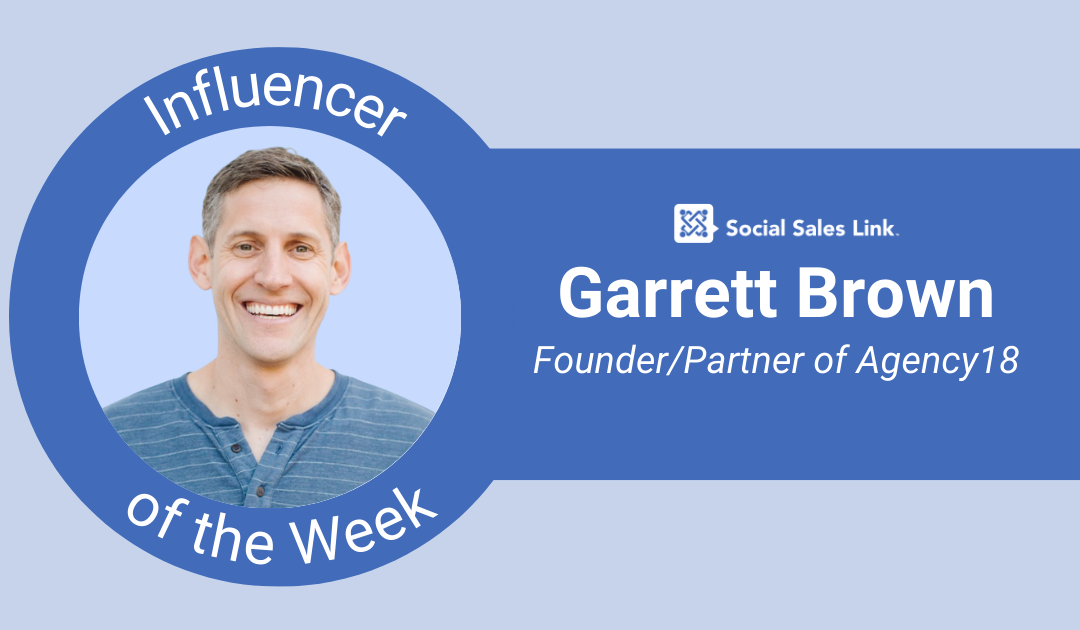 Garrett Brown, Founder/Partner of Agency18
Garrett Brown is the bestselling author of The Unsold Marshall School of Business, which he co-wrote with his business/teaching/writing partner, Colin Coggins.
Together, they also created the popular University of Southern California Marshall School of Business class, Sales Mindset for Entrepreneurs. Garret is a long-time sales and revenue leader, investor, and advisor and is the co-founder of Agency18, a firm that helps mission-driven companies adopt the Unsold Mindset.
Sought-after as keynote speakers and guest lecturers, Garrett and Colin love connecting with audiences from diverse industries, professions, and backgrounds.
Connect with Garrett on LinkedIn, follow him on Twitter and Instagram, or visit his website to learn more about his work.
Garrett's Insights

The best sellers on the planet care differently because they know if they care differently, they'll show up differently. Imagine how different you sound talking to someone you're genuinely excited to meet, learn about, and help versus talking to the 38th name on a list of 50 people you "have to" talk to that day. You ask better questions (ones you ACTUALLY want to know the answers to!). You listen more. You connect authentically.
Learn to get into THAT mindset, and selling becomes the impactful, fulfilling, and (yes!) profitable pursuit we all want it to be.
Join our FREE Content Library and gain immediate access to our vault of LinkedIn training content. Get your daily dose of LinkedIn sales training or Sales Navigator training, with various webinars, videos, podcasts, and ebooks to choose from. We're always publishing new content!