Meet Our "Influencer of the Week," Ian Richardson!
|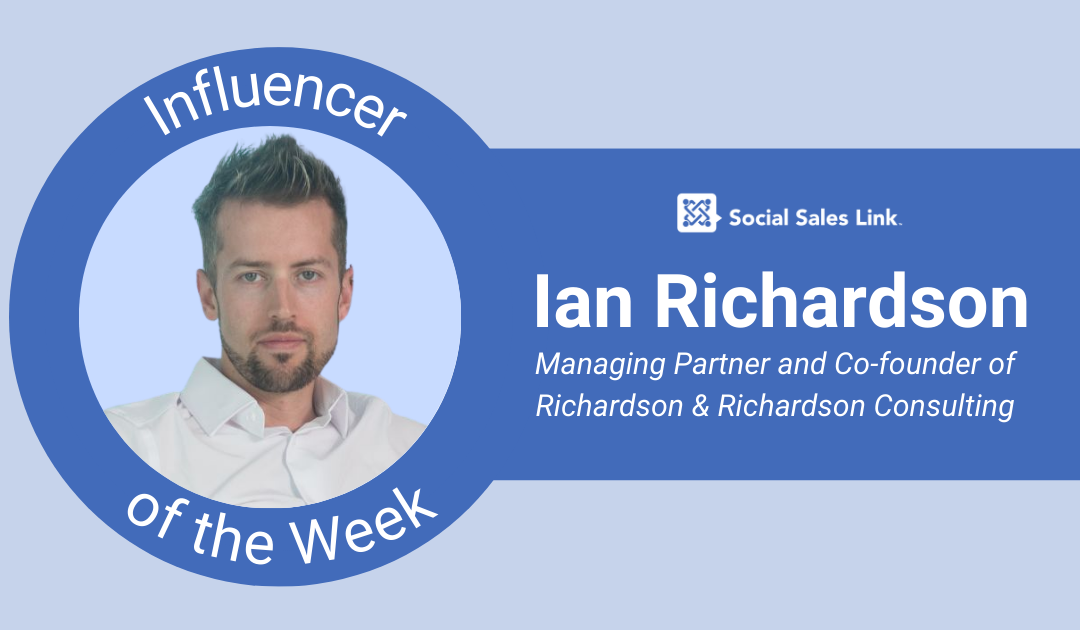 Ian Richardson, Managing Partner and Co-founder of Richardson & Richardson Consulting
Ian Richardson is the Managing Partner and Co-founder of Richardson & Richardson Consulting – a multi-disciplinary business consultancy. His work supports his mission of helping enough entrepreneurs in enough ways that the world is a fundamentally better place.
The journey to be where he is today started when Richardson founded Doberman Technologies in 2005 in Lansing, Michigan. Back then, Doberman was a break/fix I.T. provider of residential and small business I.T. Support. Ian worked with Doberman on nights and weekends while he attended and worked full-time at a vocational college. 5 years later, he left his full-time job to focus on Doberman technologies and started operating a multimillion-dollar MSP. Ian's dedication to his craft earned him recognition from industry and state/local publications, associations, and governing bodies, and he was ranked consistently as a leader in his field. In 2017, Ian got introduced to the StratOp™ methodology of business planning and management. That same year, he adopted its method and started focusing on the core idea that process, strategy, and customer experience were paramount in the rapidly consolidating and commoditizing field. Using strategy and process, combined with sales and marketing acumen, Ian and Doberman continue to command a leading presence in their local market, separating themselves from a wide berth of competition.
In 2020, Ian took the next step to become a certified StratOp Guide, diving deeper into strategic planning and coaching. And the following year received his final certification and completed a successful transaction on Doberman.
Ian then joined his wife, Carrie Richardson's I.T. Telemarketing Agency, Managed Sale Pros, to help prepare the organization for sale. They made a successful transaction in November of 2022 with MSPros, and Ian exited the organization as part of that sale. And the rest, as they say, is history.
Connect with Ian on LinkedIn, and subscribe to his YouTube channel and website. And if you're struggling to define your target client profile, R&R can help! Their blog and case study library of organizations they've helped are great resources of information.
Ian's Insights
Discovery is where you win or lose a sale. Focus on understanding your target client profile: What problems do they experience? What desires do they have? What are their closely held beliefs in business?
Discovery is a gap analysis of their current state (which should have existing, defined problems, desires that are out of reach, and beliefs that may or may not help the organization perform) and their stated "future state." By understanding your prospect's current situation and how the negative parts of that situation are holding them back, it becomes easy to identify if your company could provide solutions to help move your prospect to their desired future state.
Focus on understanding and digging into what is happening at your prospect, and the path toward closed deals becomes far more clear.
Join our FREE Content Library and gain immediate access to our vault of LinkedIn training content. Get your daily dose of LinkedIn sales training or Sales Navigator training, with various webinars, videos, podcasts, and ebooks to choose from. We're always publishing new content!