Meet Our "Influencer of the Week," Lisa Earle McLeod!
|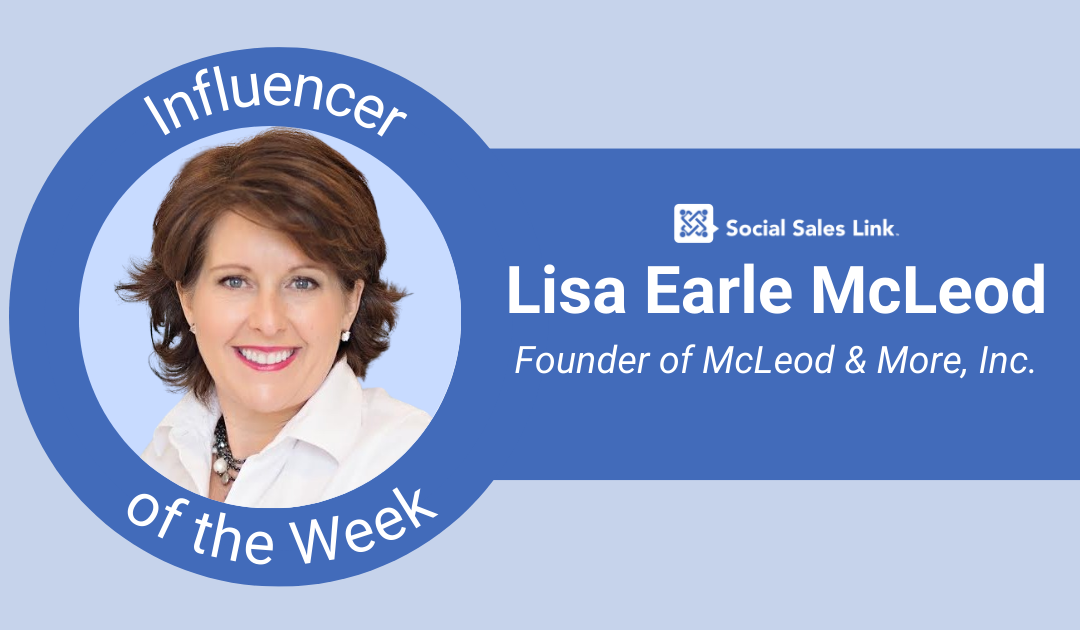 Lisa Earle McLeod, Founder of McLeod & More, Inc.
Author of Selling with Noble Purpose, Keynote Speaker, Executive Coach, Harvard Business Review Contributor – Lisa works with sales teams around the world to help them drive revenue and do work that makes the team proud. Her clients include teams at Hilton, LinkedIn, and Roche.
Connect with Lisa on LinkedIn or visit her website to learn more about her work.
Lisa's Insights

Here's what the research tells us about top-performing sellers:
Noble Purpose sellers have a competitive advantage over quota-focused teams. In our work with over 200 firms, we tracked the behavioral differences between teams with a Noble Sales Purpose and those with a conventional quota mindset.
Purpose-driven sellers consistently have a better understanding of customer issues, gather more robust customer intelligence, create more client-focused presentations and proposals, get to more senior levels within client companies, and are less likely to experience pushback on pricing.
So how does that translate into a social selling environment?
Instead of focusing on your quota, name and claim your own Noble Purpose. Identify how to make a difference to your clients and let that be your North Star.
Rather than talking about your solution in social settings, share information that is immediately helpful, whether they do business or not. That builds your brand and social capital far more than someone who is constantly touting their own product.
Join our FREE Content Library and gain immediate access to our vault of LinkedIn training content. Get your daily dose of LinkedIn sales training or Sales Navigator training, with various webinars, videos, podcasts, and ebooks to choose from. We're always publishing new content!