Meet Our "Influencer of the Week," Matthew Rolnick!
|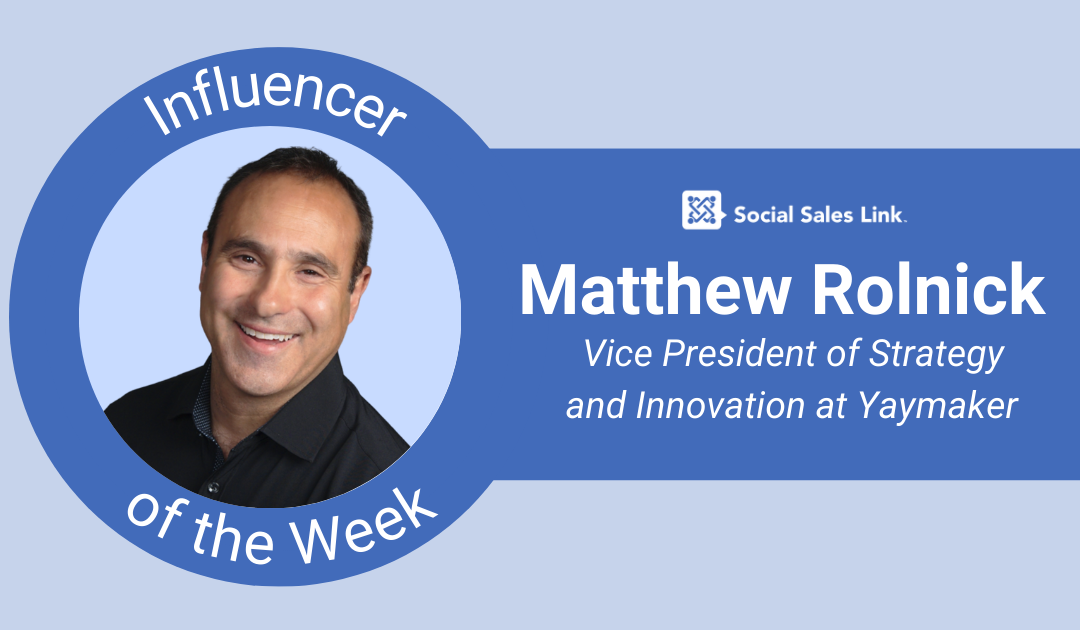 Matthew Rolnick, Vice President of Strategy and Innovation at Yaymaker
Matthew Rolnick is the Vice President of Strategy and Innovation at Yaymaker. He's a bestselling amazon author and wrote "Find Your Yay," a book that shares insights on branding, social selling, and finding your voice. Matthew is also a thought leader on corporate culture, employee engagement, team-building events, and LinkedIn strategies. His Udemy classes have drawn more than 100,000 students.
Reach out to Matthew on LinkedIn or email him at mrolnick@yaymaker.com to discuss Team Building Events, Corporate Culture, Employee Engagement or DEI/Motivational/Celebrity speakers. You can also visit his website to learn more about what he does.
Matthew's Insights

Grow your network like how you would tend a garden:
1. Plant seeds
2. Shine light (on others)
3. Constantly nourish (by sharing tips and insights)
4. Mix things up (try new types of content)
5. Talks to your followers (for example, a video)
6. Bring positive energy and eliminate any weeds/toxicity.
If social sellers focus on nurturing and growing their network with helping others as the main goal, new opportunities, relationships, partnerships, and sales will bloom organically.
Join our FREE Content Library and gain immediate access to our vault of LinkedIn training content. Get your daily dose of LinkedIn sales training or Sales Navigator training, with various webinars, videos, podcasts, and ebooks to choose from. We're always publishing new content!