Meet Our "Influencer of the Week," Michael Whitehouse!
|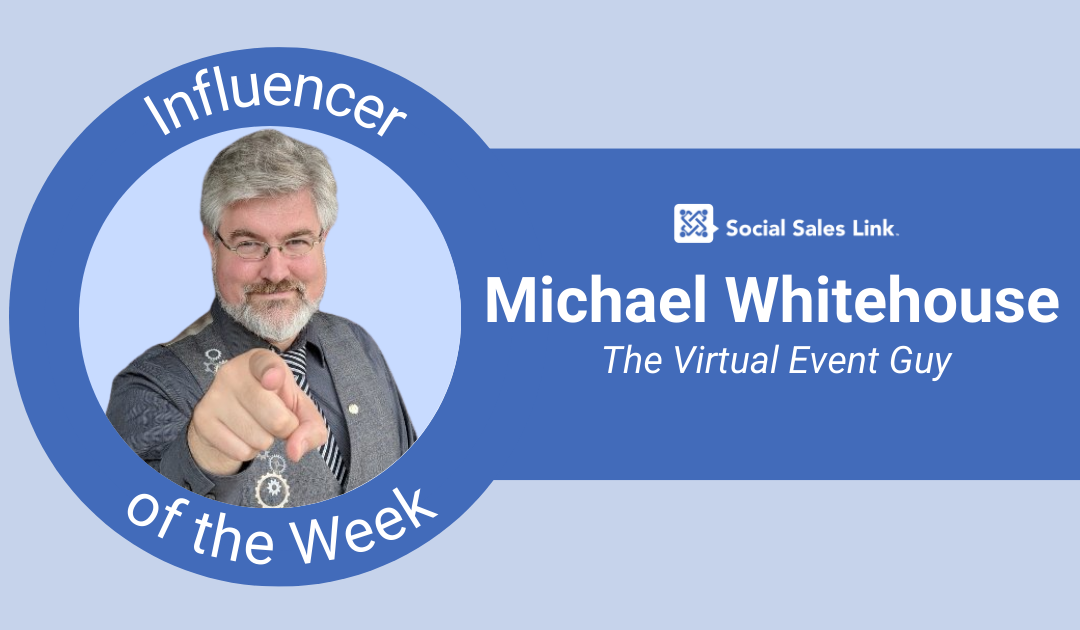 Michael Whitehouse, The Virtual Event Guy
Michael Whitehouse is The Virtual Event Guy.
Having run events since 1996, he was fascinated by the potential of virtual events when everything went online in 2020. The events he saw were often dull, unengaging, and little better than a YouTube playlist, and he wanted better, so he started running his own.
Focusing on interaction over opt-ins, he creates events that are a truly human experience across a virtual platform. Attendees (and speakers) come away with new connections, new ideas, and often new prospects and partners.
Now, he runs these highly interactive, powerful, and fun events for clients to reach their audience with their message.
Connect with Michael on LinkedIn, subscribe to his Youtube channel, or visit his website to learn more about his work.
Michael's Insights
The key is authenticity and honesty.
People are fed up with fake and slick, whether it's networking, sales, social media, or email marketing. They can smell fake a mile away, and they run the other way. When someone is authentic and honest, it is a breath of fresh air. Show that you're human.
Show that you care about more than getting their money. We see this work in politics when we say, "I could have a beer with that guy." Stop talking about the fat stacks of cash you are promising and connect with people on a human level.
Join our FREE Content Library and gain immediate access to our vault of LinkedIn training content. Get your daily dose of LinkedIn sales training or Sales Navigator training, with various webinars, videos, podcasts, and ebooks to choose from. We're always publishing new content!