Meet Our "Influencer of the Week," Clancy Clark!
|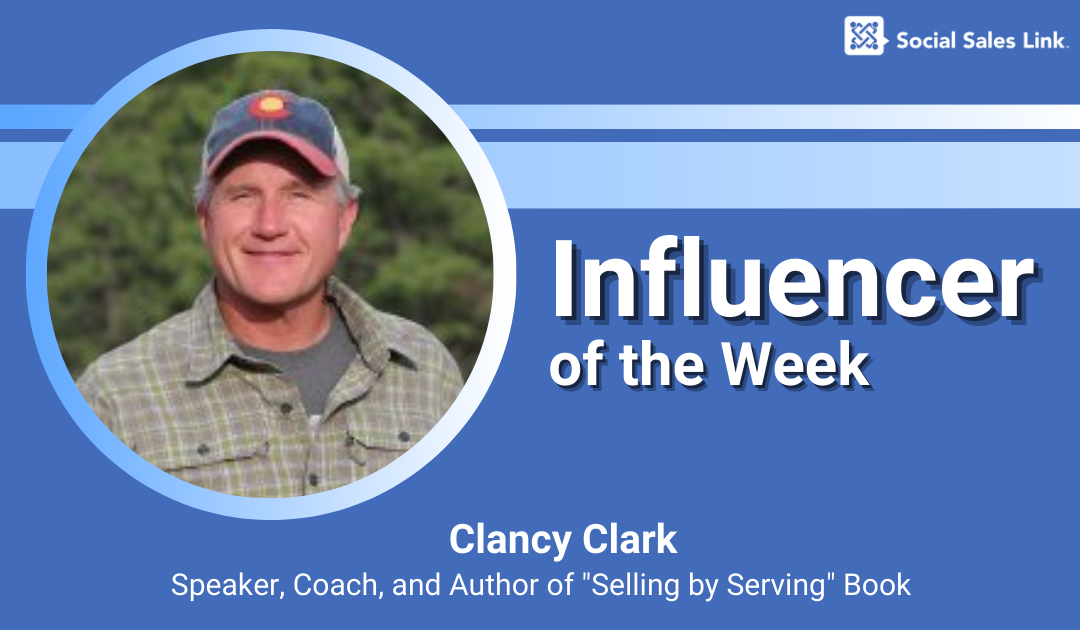 Clancy Clark, Author, Speaker, and Coach
In my 30-plus years of successful sales experience, I have quickly risen to the top of three different agri-business companies, in three different decades, in three vastly different geographical regions of the country. Now, I'm building a writing, speaking, and coaching platform based on helping others be more fulfilled and successful in their careers and in their lives.
Connect with Clancy on LinkedIn, Twitter, or through his website.
Clancy's Insights

Sales is the most human of careers. Sales is about relationships. By immersing yourself in truly developing each relationship, you will enjoy the profession to its fullest. You will find fulfillment, happiness, and financial success beyond anything you may have previously thought possible. I firmly believe that only by placing something other than "selling more widgets" or "leaving the competition in the dust" as the highest priority can a salesperson feel fulfilled and truly happy in his or her work. The beautiful irony here is that, if you are fulfilled in your sales career, if you bring that fulfillment to everything you do—rather than trying to extract success from it—you will sell much more than if you pursue sales numbers as an end unto itself.