Meet Our "Influencer of the Week," Hang Black!
|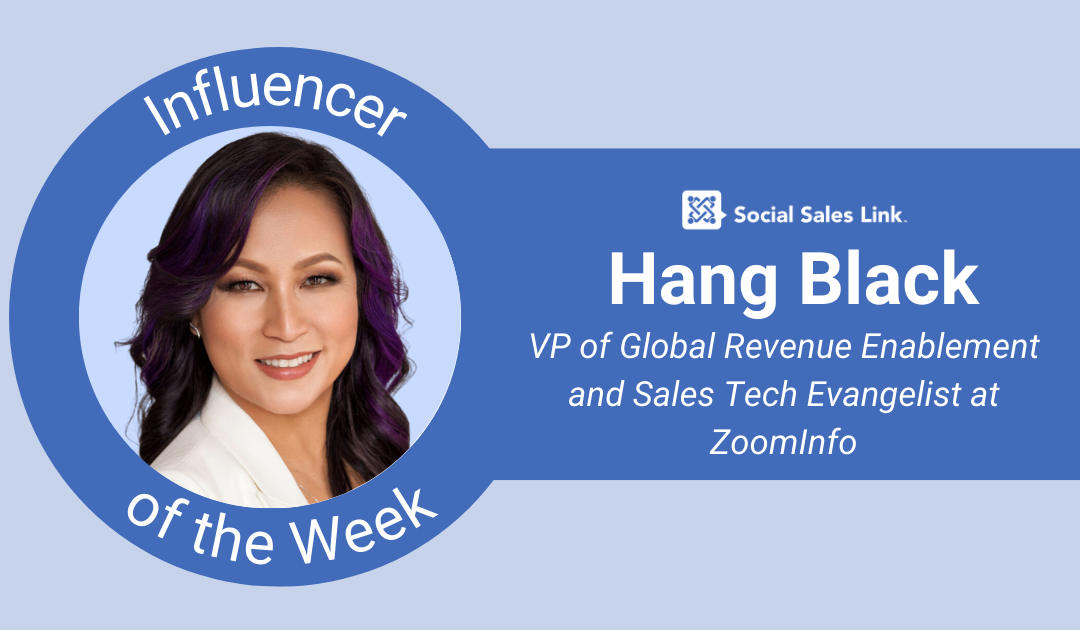 Hang Black, VP of Global Revenue Enablement and Sales Tech Evangelist at ZoomInfo
A Vietnamese immigrant, dedicated mother, and seasoned technology executive, Hang Black has an extensive background in engineering, marketing, sales leadership, and entrepreneurship.
A Wall Street Journal best-selling author of Embrace Your Edge, Hang is a global speaker on sales, leadership, and diversity & inclusion in the workplace. She holds a BS in Chemical Engineering from the University of Texas at Austin and lives in Mountain View, California.
Connect with Hang on LinkedIn, Youtube, Instagram, or visit her website to learn more about what she does.
Hang's Insights

LinkedIn is not Facebook. Authenticity is key, but remember that you can be personal without being private.
– Keep your profile elevated with a meaningful About section that reflects a two-minute pitch of how you would introduce yourself in person. Give it some authentic professional motivation, philosophy, and passion.
– Find your own rhythm for content creation. Consistency may help keep you accountable, as well as creating predictability with your followers.
– Flex your thought leadership. Source content and summarize it with a point of view that creates conversation. Do the same when engaging with others' content by adding your own insight.
It is a privilege to have platforms that democratize access and voice. Use it well to serve, and most of all, have FUN!