Meet Our "Influencer of the Week," Hayden Flohr!
|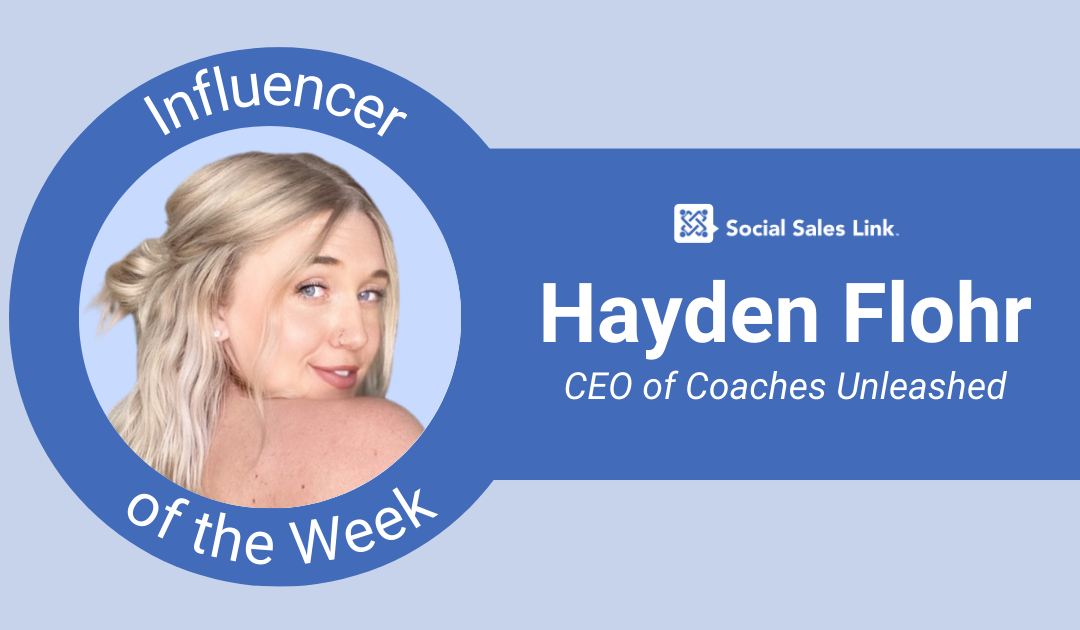 Hayden Flohr, CEO of Coaches Unleashed
Hayden Flohr, CEO of Coaches Unleashed, inspires trailblazing coaches to realize their business potential. With a focus on holistic sales, energetics, and business design, she empowers coaches to achieve consistent high-level sales, guiding them from startup to $26,000 monthly income while staying true to their authentic selves. Hayden shares her transformative insights on Twitter, making somatic business design and quantum selling accessible.
If you're a Professional Coach seeking business growth and authenticity, connect with Hayden on Twitter for invaluable mentorship.
Hayden's Insights

When you hate the way you sell, you'll always subconsciously sabotage it. Sales GET to be fun – and that's a choice that you get to make, a choice that gets to be felt.
Join our FREE Content Library and gain immediate access to our vault of LinkedIn training content. Get your daily dose of LinkedIn sales training or Sales Navigator training, with various webinars, videos, podcasts, and ebooks to choose from. We're always publishing new content!