Brynne Tillman
LinkedIn Whisperer & CEO
Brynne Tillman is the LinkedIn Whisperer and CEO of Social Sales Link. For over a decade she has been teaching Entrepreneurs, sales teams and business leaders how to leverage LinkedIn for social selling.
As a former sales trainer and personal producer, Brynne adopted all of the traditional sales techniques and adapted them to the new digital world. She guides professionals to establish a thought leader and subject matter expert brand, find and engage the right targeted market, and leverage clients and networking partners for warm introductions into qualified buyers.
In addition, Brynne is the author of The LinkedIn Sales Playbook, a Tactical Guide to Social Selling. |
Bill McCormick
Chief Sales Officer, LinkedIn Strategist
Bill McCormick discovered the power of LinkedIn and social selling when he and his wife started their advertising specialty company over 5 years ago. With only a handful of clients, he quickly became a student of social selling, discovering how to find leads and generate sales.
Now, Bill's passion is to take what he's learned and pass that on to those in sales, helping them leverage LinkedIn to build stronger relationships, taking connections from the digital space to the face-to-face.
Bob Woods
Chief Marketing Officer, LinkedIn Strategist
Bob Woods was one of the first people on LinkedIn… literally. He joined in December 2002 when LinkedIn was just a few months old, and he's never looked back. An award-winning salesperson, Bob has utilized LinkedIn and social selling even before social selling was a "thing."
Bob has trained and coached sales professionals around the world at companies big and small to effectively use LinkedIn and other tools to start sales conversations with qualified buyers. Specific companies where he has trained salespeople and teams include Experian, Penn Mutual, State Street, Fiserv, Triose, and UPS.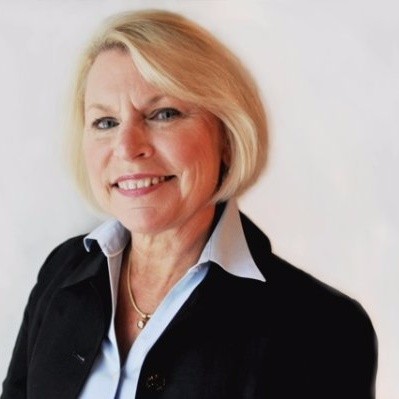 Sally Jo LaMont
Executive Vice President
Sally Jo has spent her career in technology sales and sales training. For over 6 years she has been focused on social selling for Channel Sales, Channel Partners and Corporate Sales Teams.
Her wealth of knowledge in the sale profession translates into her LinkedIn training and coaching. As a true relationship builder, Sally Jo bridges the gap between traditional sales and social to help business development professionals succeed.