Meet Our "Influencer of the Week," David J.P. Fisher!
|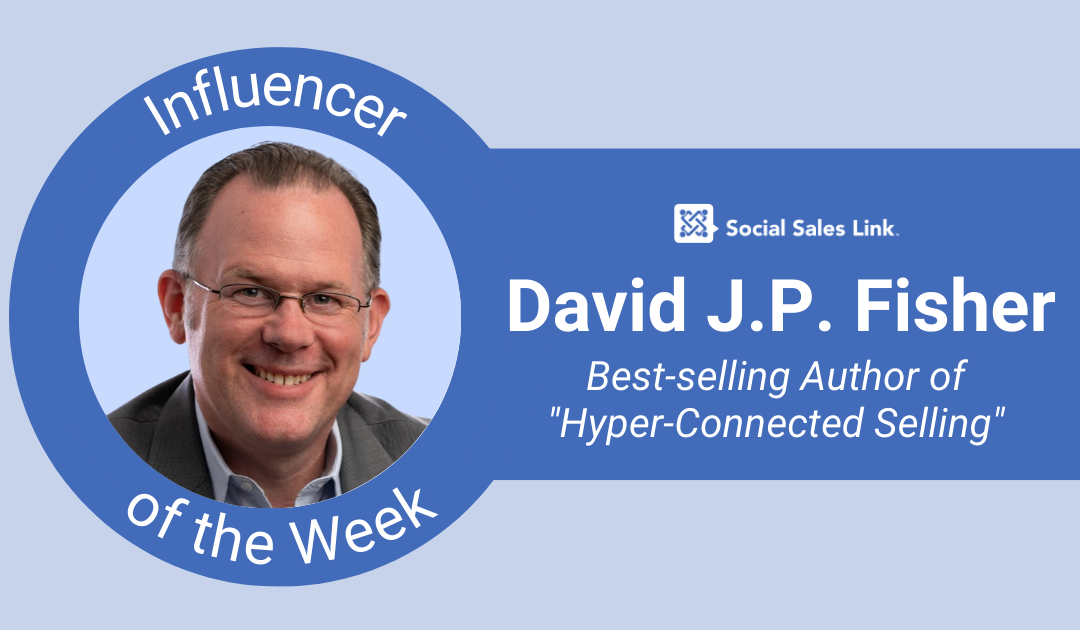 David J.P. Fisher, Best-selling Author of "Hyper-Connected Selling"
David J.P. Fisher (also known as D. Fish) is a speaker, coach, and author of 12 books, including the best-selling Hyper-Connected Selling and Networking in the 21st Century: Why Your Network Sucks and What to Do About It. David helps salespeople, business owners, and entrepreneurs understand the Sales Sherpa™ Path, where social media, networking, and traditional sales skills are the key to providing value and staying relevant. He also leads the Global Social Selling Program at SAS.
Connect with David on LinkedIn, follow him on Twitter, subscribe to his Youtube channel, or visit his website to learn more about his work. You may also listen to their podcast here.
David's Insights

As the selling process continues to evolve and grow increasingly technology-centric, your ability to connect on the human-to-human level becomes your superpower. No matter the channel or platform, selling is about the conversation between you and your (potential) customer.
Don't leverage technology to automate, to scale, or to replace. Use technology to enhance, to enable, and to empower. Trust and relationships are irreplaceable currencies in a noisy world.
Join our FREE Content Library and gain immediate access to our vault of LinkedIn training content. Get your daily dose of LinkedIn sales training or Sales Navigator training, with various webinars, videos, podcasts, and ebooks to choose from. We're always publishing new content!