Meet Our "Influencer of the Week," Divian Mistry!
|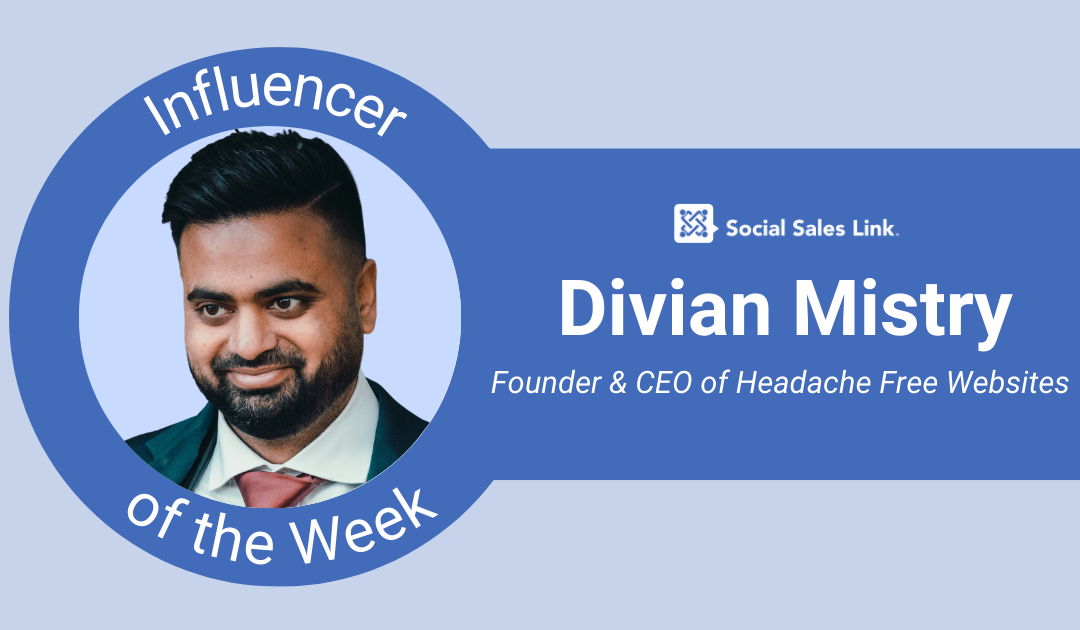 Divian Mistry, Founder & CEO of Headache Free Websites
Divian Mistry is a serial entrepreneur and marketing coach for personal brands who want to grow their business using proven, time-tested strategies that convert and retain ideal high-paying clients.
After starting his first business at age 14, he became known as "The Ticket Master" at University, going on to help clients achieve goals like creating 6 months of income within just 3 weeks, tripling event ticket sales within the first 24 hours, and quadrupling event registration within a month.
Divian was featured in the Leicester Mercury Newspaper after raising £5,000 for the Make-A-Wish Foundation at a charity event he hosted with keynote speaker Kevin Green from the TV show 'The Secret Millionaire.' He also got featured in 2 business books, The Naked Warrior: Release The Inner Warrior And Transform Your Life and Escape The Rat Race. Divian currently hosts a weekly marketing show where he throws out the BRO marketing and welcomes in the FLOW marketing.
Connect with Divian on LinkedIn or visit his website to learn more about his work. Download Divian's complimentary guide here: "11 Strategies to get more leads from your existing traffic."
Divian's Insights

Focus on building connections. Building connection leads to people liking you, and people prefer to buy from people they like when given the option to choose from 2 services of equal value.
Join our FREE Content Library and gain immediate access to our vault of LinkedIn training content. Get your daily dose of LinkedIn sales training or Sales Navigator training, with various webinars, videos, podcasts, and ebooks to choose from. We're always publishing new content!