Meet Our "Influencer of the Week," Hilary Jean Collmer!
|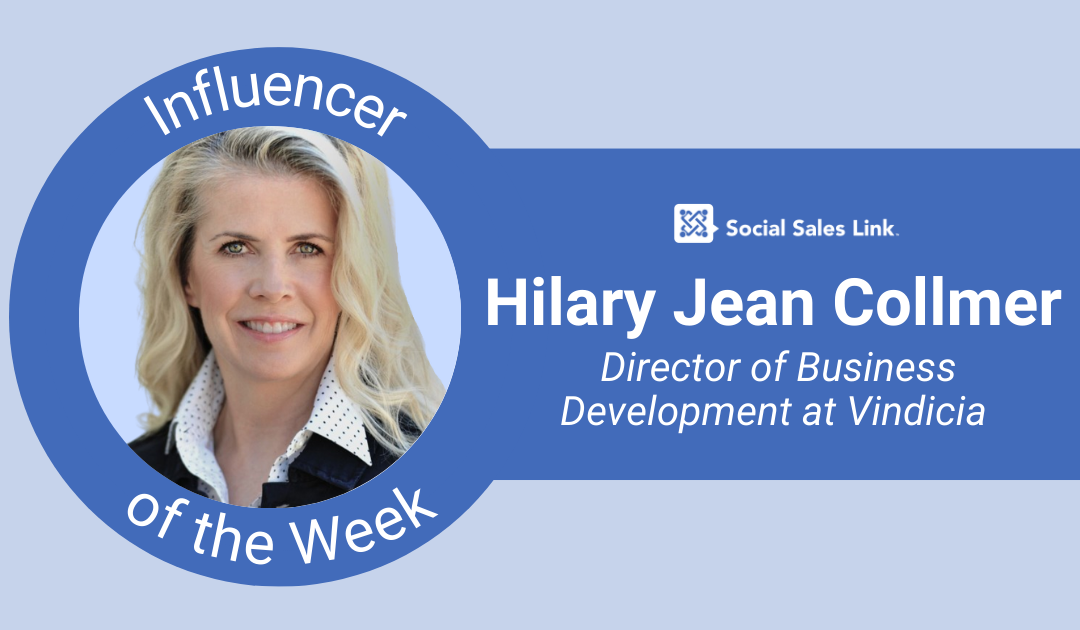 Hilary Jean Collmer, Director of Business Development at Vindicia
Hilary Jean Collmer started her sales career right out of college, where she soon realized it was her calling. As a lifelong athlete, goals are what drives her, and helping companies meet theirs was a natural fit for her. Collmer finds herself drawn to technology because of its innovation and fast-paced learning.
Connect with Hilary on LinkedIn or visit her website to learn more about her work.
Hilary's insights

Make sure you find out what your passion, purpose, and gift is. With that knowledge, you will be in a job/occupation you love that is not work but a direct result of your gifts. Your personal life will be filled with all that you truly enjoy doing and will be highly focused. Last, be your genuine, authentic self, and your life will flow with ease, and you won't need to search for happiness. You will just be happy and fulfilled in all ways. If this is you now, use this social platform to show this passion, and you will be successful.
Join our FREE Content Library and gain immediate access to our vault of LinkedIn training content. Get your daily dose of LinkedIn sales training or Sales Navigator training, with various webinars, videos, podcasts, and ebooks to choose from. We're always publishing new content!