Meet Our "Influencer of the Week," Jack Kingston!
|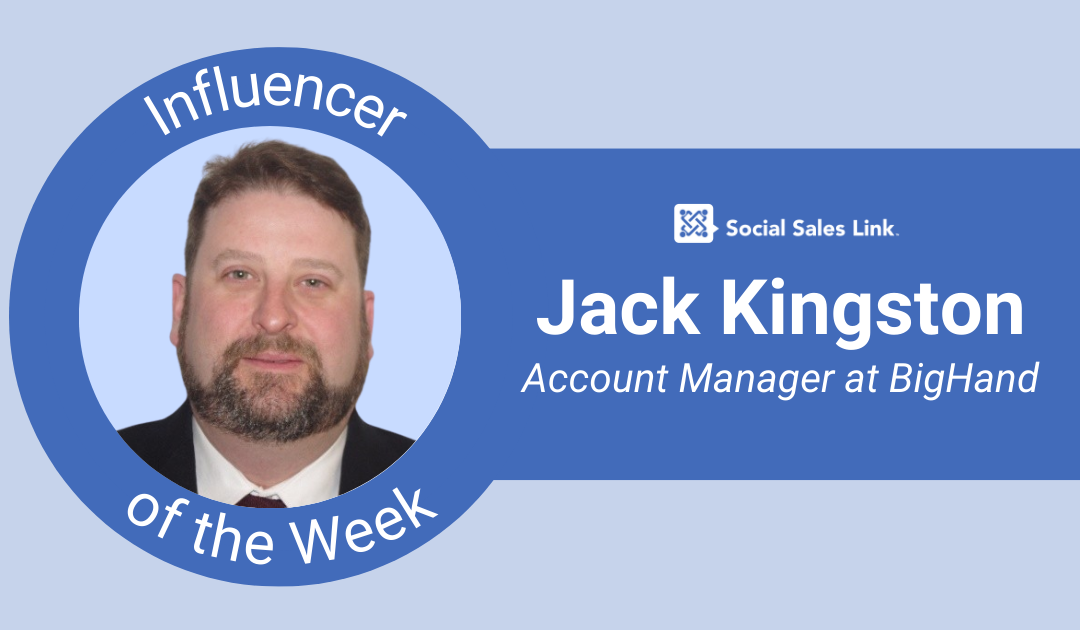 Jack Kingston, Account Manager at BigHand
Jack Kingston is an experienced account manager at BigHand, with a proven track record of success in the legal industry. He has a deep understanding of the challenges faced by law firms and is committed to helping them operate more efficiently and profitably. With his expertise in business intelligence, financial analytics, and timekeeping for law firms, Jack has successfully managed top-of-funnel business within AMLAW 350. He has also facilitated regional user groups and round tables, generating recurring revenue for named accounts. Jack is a trusted advisor for BigHand's financial automation product suite, providing his clients with the guidance and support they need to achieve their goals.
Connect with Jack on LinkedIn or visit his website to learn more about his work.
Jack's Insights

Leverage your social posts to build relationships, create brand awareness, and show thought leadership. Build a strong network of clients and colleagues alike and share information that is relevant to your industry or your position.
Join our FREE Content Library and gain immediate access to our vault of LinkedIn training content. Get your daily dose of LinkedIn sales training or Sales Navigator training, with various webinars, videos, podcasts, and ebooks to choose from. We're always publishing new content!