Meet Our "Influencer of the Week," Sarah Olin!
|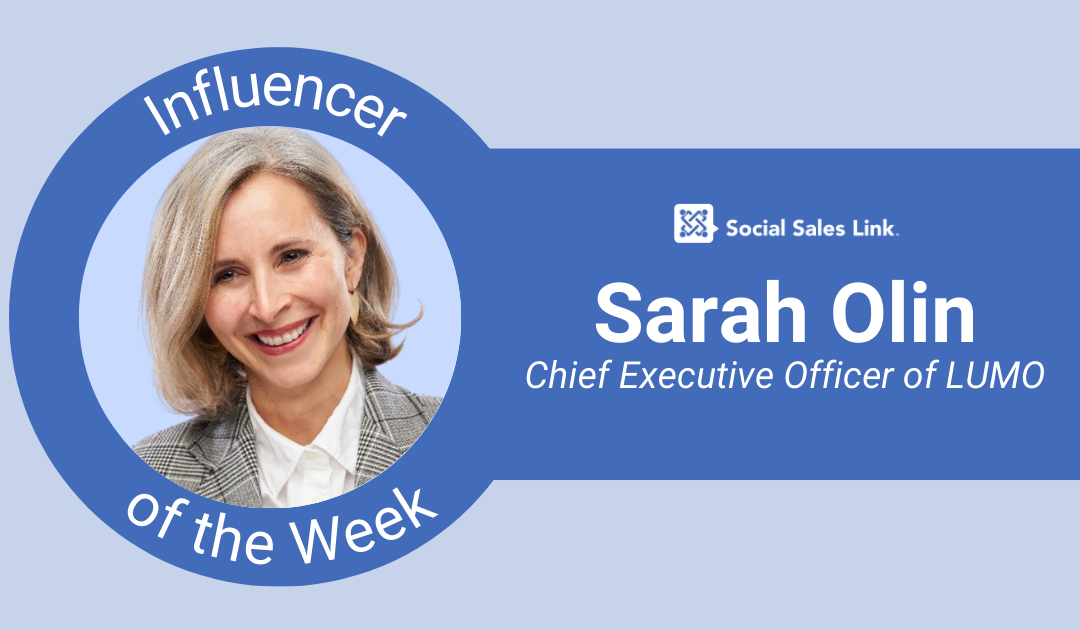 Sarah Olin, Chief Executive Officer of LUMO
Sarah Olin is the leading voice in professional coaching and organizational transformation for working parents. A true "leader of leaders," Sarah has an innate ability to see powerful potential in people and a laser-like ability to cut through the messiness of life to get to the heart of a problem — and deliver mind-blowing, life-changing solutions.
With years of hands-on experience and a soul-level understanding of what parents need to thrive professionally, Sarah co-founded LUMO as the first and only of its kind: a partner to help progressive organizations support their employees in the transition to working parenthood, designed and led by true experts in leadership, professional development, and employee retention.
Trained by world-renowned leaders including Dr. Brené Brown and Mark Hunter, MCC, Sarah has over 10,000 hours of coaching and facilitation experience, is credentialed by the International Coach Federation (ICF), and is certified by Accomplishment Coaching. Her professional competence, proven leadership, and dedication to her craft have led her to serve as a senior advisor to top executives and an expert consultant in the professional services sector. She has coached leaders with the United Nations, Verizon, the NBA, Google, Duke Energy, Calvin Klein, and Bloomberg, among others. She's been featured as a keynote speaker at Amazon's first-ever International Working Moms' Day, the NAPABA Convention, and SHiFT Charlotte.
Regardless of the stage or space, Sarah pours love and humor into her work, helping individuals live their lives on purpose and teaching organizations how to show up for their people. Sarah is more than a leader — she's a connector, a champion, and the mother of all motivators.
Connect with Sarah on LinkedIn or visit her website to learn more about her work.
Sarah's Insights 

Bring your values and energy to your conversations. One of the reasons I have been successful in sales is the enthusiasm I bring to people about the work I do. People want to connect and be inspired. When you share your passion authentically, people can see possibility that wasn't there before. People want what you are having; they want to feel something. Allow yourself to fall deeply in love with the work you do.
Join our FREE Content Library and gain immediate access to our vault of LinkedIn training content. Get your daily dose of LinkedIn sales training or Sales Navigator training, with various webinars, videos, podcasts, and ebooks to choose from. We're always publishing new content!