Meet Our "Influencer of the Week," Liz Heiman!
|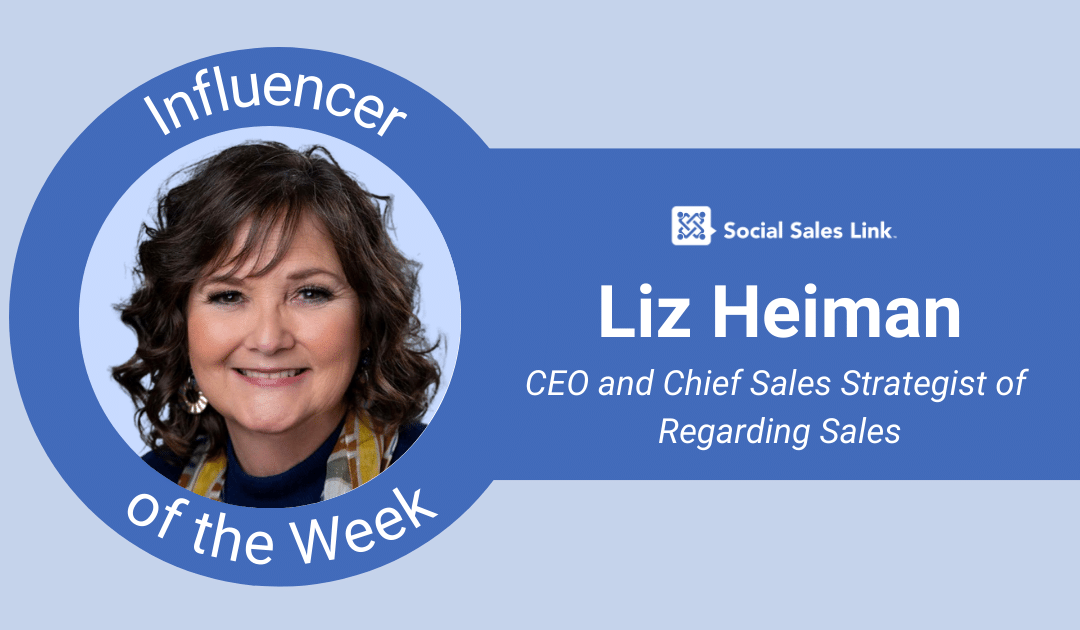 Liz Heiman, CEO and Chief Sales Strategist of Regarding Sales

Liz Heiman is a national sales expert and the founder and CEO of Regarding Sales, LLC. Her firm focuses on building B2B Sales Operating Systems that drive extraordinary growth. Liz uses strategy and process to create a roadmap for success that focuses clients on getting the results they need.
Liz is passionate about working with small to mid-sized companies and start-ups because her real passion is making dreams come true.
Connect with Liz on LinkedIn, Twitter, Youtube, Instagram, or through her website.
Liz's Insights

Be curious! Be compassionate! Be creative! Be consistent! There is no magic, secrets, or tricks that will help you close business. Spend time doing your selling work. Put new leads in the top of the funnel constantly. Understand your prospects and help them make good buying decisions. If you have enough leads that you are prospecting or qualifying, you will never feel like you need to manipulate someone into buying from you.
Join our FREE Content Library and gain immediate access to our vault of LinkedIn training content. Get your daily dose of LinkedIn sales training or Sales Navigator training, with various webinars, videos, podcasts, and ebooks to choose from. We're always publishing new content!