Meet Our "Influencer of the Week," Melina Palmer!
|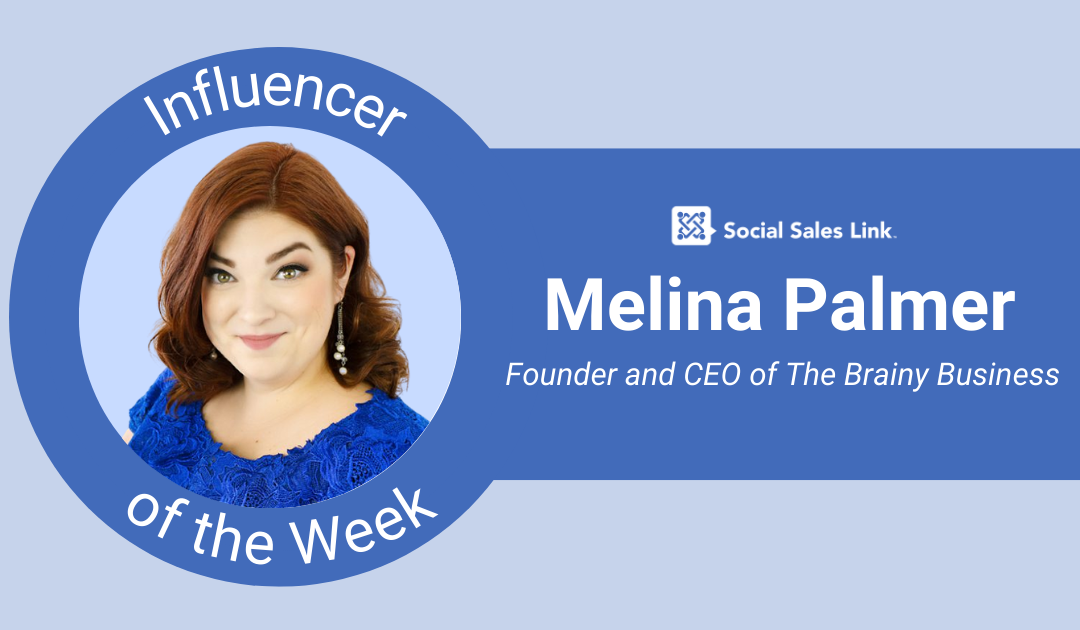 Melina Palmer, Founder and CEO of The Brainy Business
Nominated by: Nikki Rausch
Melina Palmer is a globally celebrated keynote speaker with a mission to help great brands and the people within them do greater things by leveraging the power of behavioral economics.
Melina is the CEO of The Brainy Business, which provides behavioral economics training and consulting to businesses of all sizes from around the world. Her podcast, The Brainy Business: Understanding the Psychology of Why People Buy, has downloads in over 170 countries and is used as a resource for teaching applied behavioral economics for many universities and businesses. Melina teaches applied behavioral economics through the Texas A&M Human Behavior Lab and obtained her master's in behavioral economics from The Chicago School of Professional Psychology. A proud member of the Global Association of Applied Behavioral Scientists, Melina has contributed research to the Association for Consumer Research, Filene Research Institute, and writes the Behavioral Economics & Business column for Inc Magazine.
Her first book, What Your Customer Wants and Can't Tell You, was a finalist in two categories of the International Book Awards. Her second book, What Your Employees Need and Can't Tell You, is currently available on Amazon.
Connect with Melina on LinkedIn, Twitter, Youtube, Instagram, or through her website.
Melina's Insights

My top advice to everyone is to always "be thoughtful." People make an average of 35,000 decisions every day, and the bulk of those are done by the subconscious using rules of thumb.
How you go about your day, how you pitch and receive information (and how your current and potential clients or coworkers do the same) are almost all based on habit. Instead of always going with the motions, if you infuse a little thoughtfulness into those reactions, you can change your habits to work better for you.
Behavioral economics helps you learn some of those rules the brain uses and can give you tips for where to start being more thoughtful.
Join our FREE Content Library and gain immediate access to our vault of LinkedIn training content. Get your daily dose of LinkedIn sales training or Sales Navigator training, with various webinars, videos, podcasts, and ebooks to choose from. We're always publishing new content!