Meet Our "Influencer of the Week," Tiffany Neuman!
|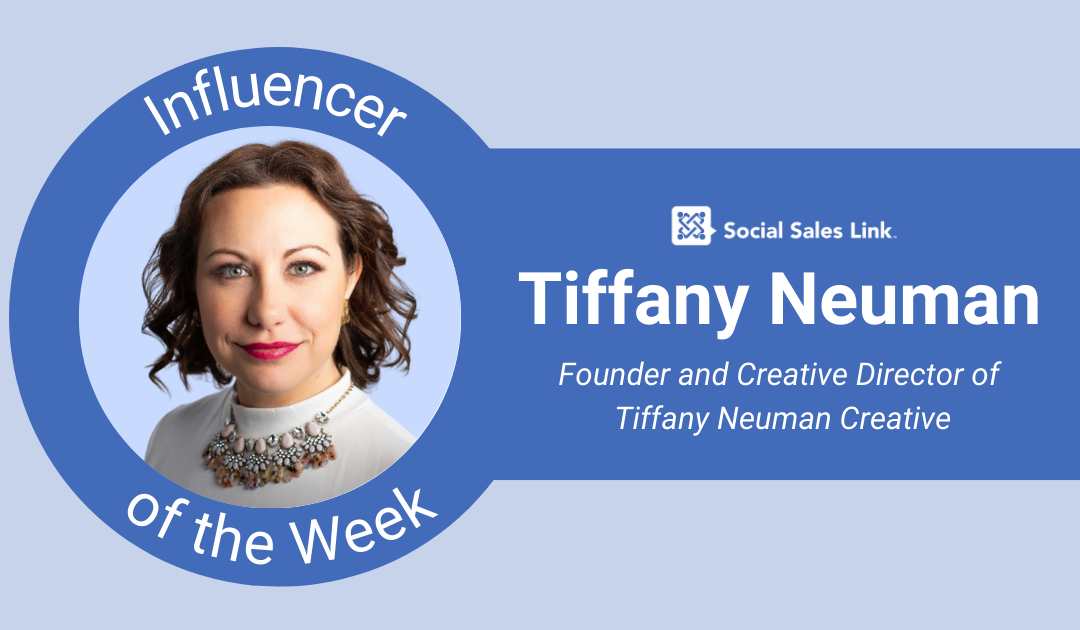 Tiffany Neuman, Founder and Creative Director of Tiffany Neuman Creative
Nominated by: Nikki Rausch
Tiffany Neuman is a visionary branding strategist who helps mission-driven entrepreneurs and influencers up-level their businesses. After 15 years in the corporate world, working with brands like FedEx, Stoli Vodka and Burt's Bees, she left to establish a revolutionary branding business that stays one step ahead of trends. Tiffany now works with clients across the globe to help them 10x their sales and shine even brighter in their niches. She is a contributor for Entrepreneur and has been featured in Forbes multiple times as a branding expert.
Connect with Tiffany on LinkedIn, follow her on Instagram, or visit her website to learn more about what she does.
Tiffany's Insights

We live in a world where we are being bombarded with different marketing channels and strategies from all directions.
Focusing on a strong, strategic foundation in your brand and business is what will allow you to stand the test of time and continue to evolve and grow, despite the circumstances of the world. Focusing on what you want to create in the next three, five, and 10 years, and then reverse engineering from that place will ensure you are creating a brand that becomes the container for where you want to be. So you can grow and evolve naturally into your vision.
The alternative is branding and building for where you are now, which means you will have to keep "reinventing the wheel" every two or so years, which will cost you both time and money in the long run. During these uncertain times, investing in yourself and your business is one investment that can guarantee an ROI. You cannot lose when you invest in your own growth!
Slow down to speed up and build a rock solid foundation that lasts. And remember that millionaires are often created during down times — this is your opportunity!
Join our FREE Content Library and gain immediate access to our vault of LinkedIn training content. Get your daily dose of LinkedIn sales training or Sales Navigator training, with various webinars, videos, podcasts, and ebooks to choose from. We're always publishing new content!